Welcome to Annefiction!
---
Annefiction is a fanfiction catalogue and archive dedicated to the Anne of Green Gables series by L. M. Montgomery.
This site is divided into two main sections. If you are writing about a fanfiction story, please create an article. If you are posting the text of your own story or poem, please use blog posts instead.

Annefiction was founded on 7 June 2011.
Annefiction Catalogue
Annefiction Archive
Shirley Blythe had been born lucky.
It was almost a pun, a silly little joke, but while Mother had suffered all sorts of complications after his birth, and Dad said he wouldn't have lived with Susan's…
When I walk at night,
I never take a light,
For there are fairies, yet
Beyond the rim of lamplight, I bet.
They are on the flowers,dancing,
Dressed in purple frocks and prancing,
The dryads of the trees h…


See more >
Kindred Websites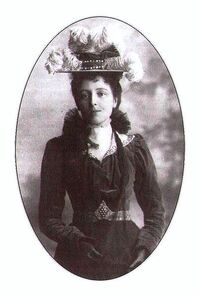 Other Affiliates